Merger of Chamber and YAPG approved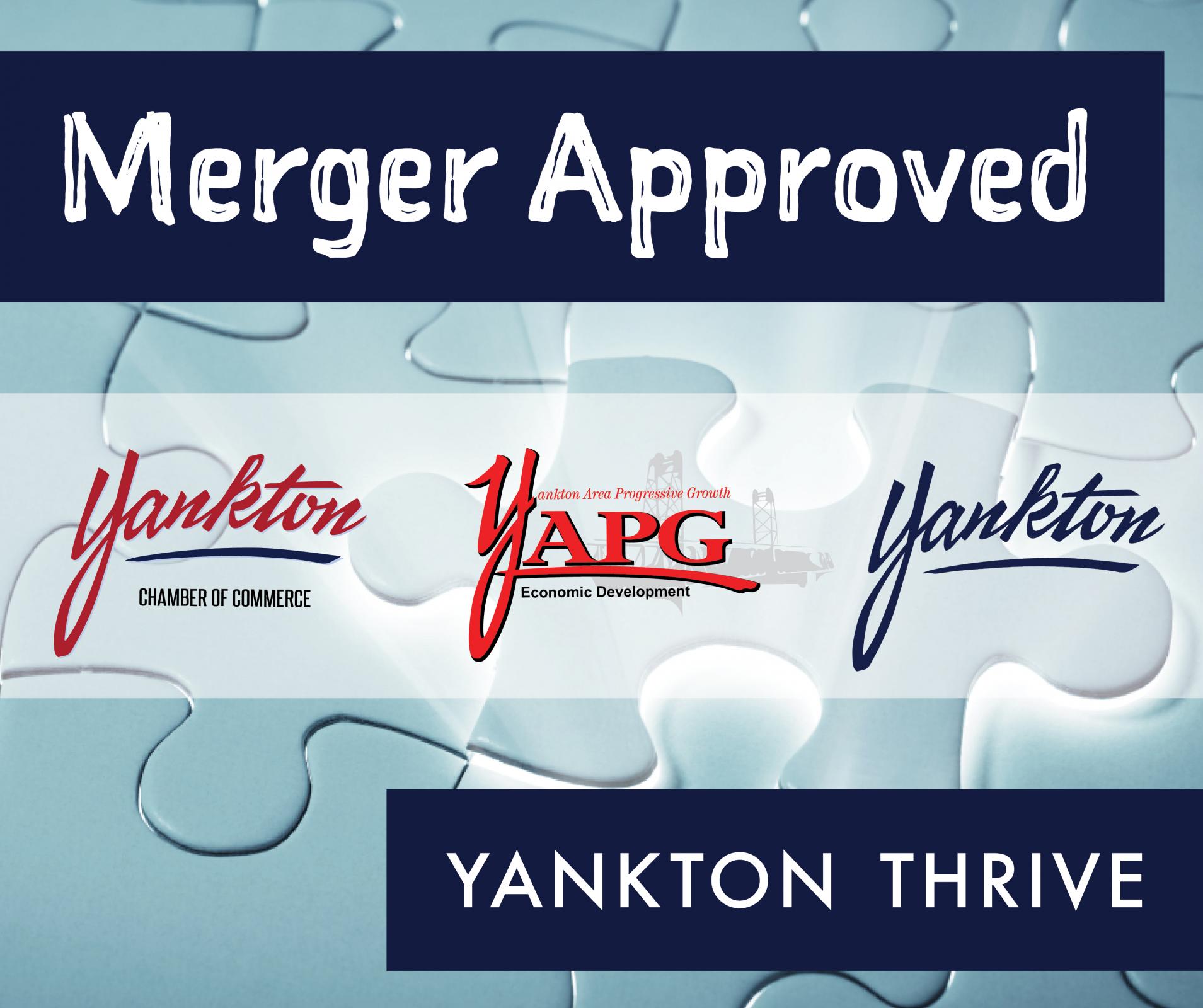 3 May 2021
Community Growth, Community, Economic Development
A move intended to keep Yankton thriving got the go-ahead Friday.
It was announced that a proposed merger between Yankton Area Progressive Growth (YAPG) and the Yankton Area Chamber of Commerce appeared to have more than the two-thirds majority needed for approval.
The final tally among Yankton Chamber members was 80% in support of the merger, with 35% of the eligible 484 ballots returned.
The final tally for YAPG members was 86% support of the merger, with 57% of the eligible 61 ballots returned.
YAPG CEO Nancy Wenande told the Press & Dakotan she was happy with the turnout from both organizations.
"The fact that we had 35% and 57% (turnout) respectively for the organizations was great," she said. "We've had a lot of conversations with people about this. People were calling and emailing, and we were answering questions and trying to get through the information they wanted to know that maybe wasn't included in the packet or they needed some additional clarification before they placed their vote. People were really engaged in the process."
The merger will become official July 1, at which time the combined entities will move forward as Yankton Thrive, Inc.
"We're excited to bring that name to the identity of our organization," Wenande said. "We look at our community as thriving. We look at agriculture and all of the outdoor amenities — people love what happens on the river and the lake — and all of the community wants to thrive. It's hopefully our organization that can work with them, collaborate with them, support them and provide resources to them, or maybe connect them to somebody else who can help them so they can thrive in the community as well."
She called the merger a boon for Yankton that allows the organizations to better help in the city's growth and development.
"What this will mean for the community is the opportunity for us within the organization to take a deeper look at the programming we offer, how we can do things collaboratively, maybe a little bit differently, hopefully a little bit better and meet those needs of the business community," she said. "There was always a perception that the Chamber only helped small businesses and YAPG only helped large businesses, but that was really not a reality. What we're able to do is hopefully have greater communication between all of the staff in the respective areas of the organization — workforce, tourism, business services and economic development — so we can grow our programs, collaborate a lot of what we're doing and keep the community engaged with what is happening."
Chamber Board President Barb Rezac told the Press & Dakotan she was happy to see the merger move ahead.
"I'm pleased that the two organizations voted as overwhelmingly as they did in support of our efforts to join the two organizations to work hard and a little more efficiently and more effectively to build Yankton to what we know it can be," she said. "It's time to put together a community-wide strategic plan that encompasses the entire community and helps us as we work to compete with other communities for bringing in visitors and people who will want to live and work here."
With the merger approved but still two months away from being official, Wenande said the focus will now turn to crafting what Yankton Thrive, Inc., will look like.
"We've been working on creation of our visual identity — our logo, our colors, what we will look like in our marketing efforts — and how that will be cohesive, but yet have individual identity for tourism, workforce, business services and economic development," she said. "We have a lot of work to do in that area."
She added that additional marketing staff will be joining in May to help with the effort and that there is also paperwork to be filed with the state itself regarding the merger.
Rezac said the merger will ultimately mean greater efficiency when it comes to promoting Yankton and all it has to offer.
"Our communication is going to be so much more streamlined and better," she said. "It will create less confusion. In the past, we've been working with four or five different organizations, four or five logos, four or five webpages and calendars of events. We're hoping to really streamline that and just create one place where everybody can go for information about the community of Yankton."
See the original article at the Yankton Daily Press & Dakotan
More Topics
South Dakota winters may be long, but they only offer more reason to celebrate the growth experienced in spring! This May is an excellent time to recognize and draw a focus to the business growth activities by Yankton Area Progressive Growth and the small businesses it seeks to assist. Th...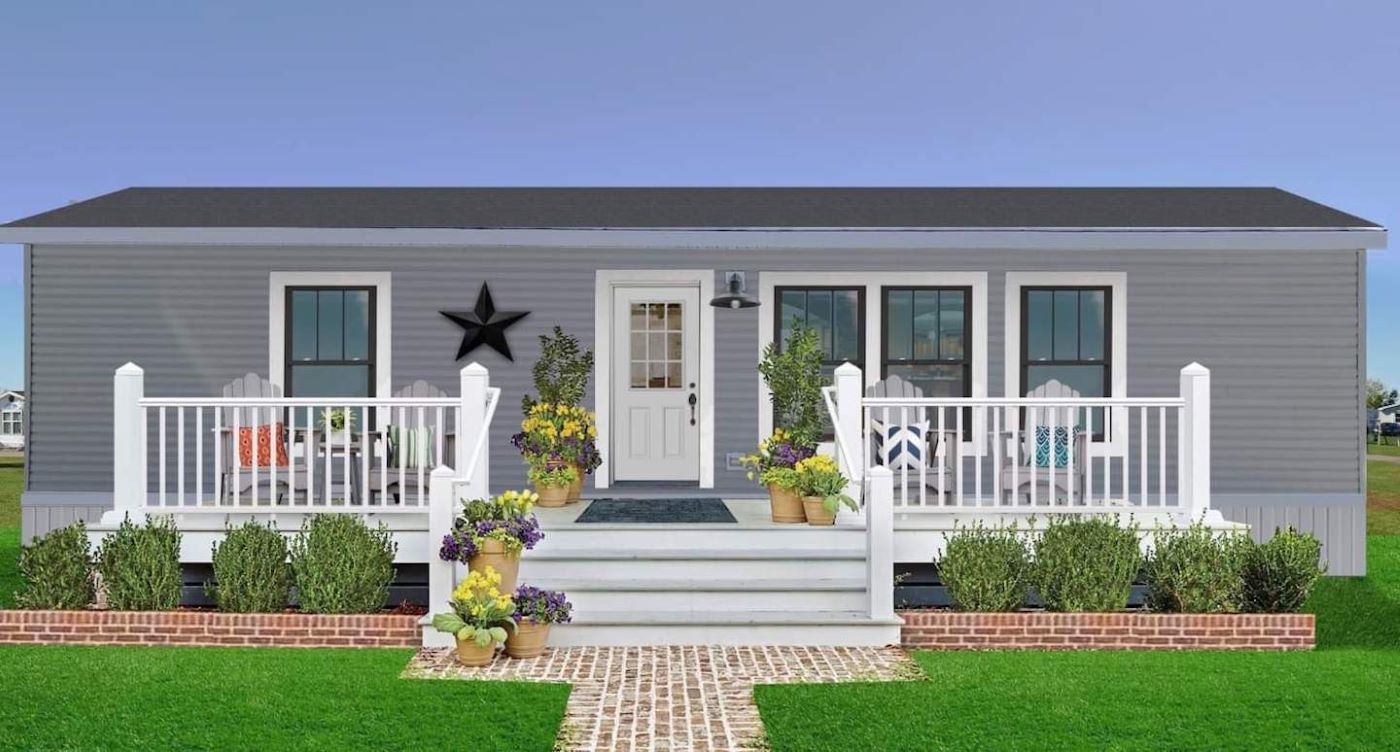 The popularity of camping skyrocketed in 2020 as vacationers turned to outdoor vacations amidst the COVID-19 pandemic. But as any seasoned camper will report, the hassle of packing, setting up, taking down and cleaning can often get in the way of the relaxation goal. Business owners Matt and Amanda Arche...
The Yankton Area Chamber of Commerce, Yankton Area Progressive Growth and the Convention & Visitors Bureau hosted an informational session regarding the proposed merger between the organizations. The learning session from April 19 is available to view in its entirety on youtube