Relaxing in Yankton is About to Get Even Easier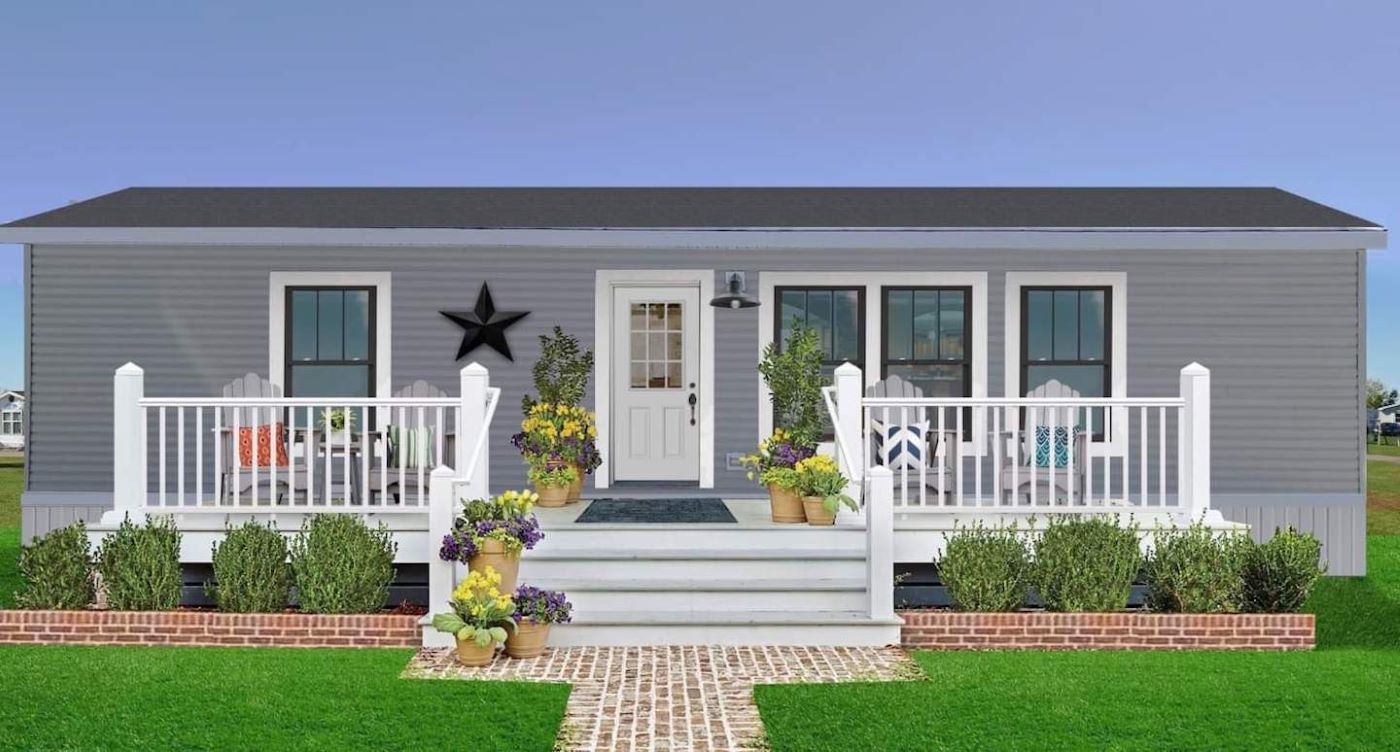 The popularity of camping skyrocketed in 2020 as vacationers turned to outdoor vacations amidst the COVID-19 pandemic. But as any seasoned camper will report, the hassle of packing, setting up, taking down and cleaning can often get in the way of the relaxation goal. Business owners Matt and Amanda Archer are avid campers, taking their five children out camping regularly for years. But a different idea occurred to Matt in the fall of 2020.
"I was at the dump station with our camper and I thought there has to be a better way to camp that the average person can afford," he said.
That answer was the creation of Lakeside Vacation Homes on property just under three miles from Lewis and Clark Lake outside Yankton, South Dakota and the perfect answer to minimize the preparation and maximize the fun and relaxation of enjoying the outdoors. Lakeside Vacation Homes will offer small vacation homes for families and retirees to relax and enjoy all the amenities Yankton provides.
Camping Alternative
The Archers just finished their Model Home in March and are ready to build new vacation homes as an affordable alternative to traditional camping and retirees.
"The homes are designed to be a hassle free alternative to a traditional camper," said Archer. "No more loading and unloading, just turn the key and you are ready to relax and enjoy all that the Lewis and Clark area has to offer."
The year-round homes are 644 square feet with one or two bedrooms and two full sized baths on a sodded 44' by 58' lot. The vacation homes are built to International Residential Code (IRC) standards to be occupied as vacation homes or year-round retirement homes, with their own 911 address and can receive mail for residency. Each will have Central Air, LP smart side, internet, 200-amp electric service, water and parking.
Recreation Target
The Archers chose the Yankton and Lewis and Clark Lake area due to the large growth as a recreational area, with a target market of families and retirees.
"The Yankton area has so much to offer from hiking and biking trails, boating, fishing, sailing, and more with Midwest hospitality," said Archer. "We are within five miles of three golf courses, there is a new water park opening this summer and we have a brewery, Hops Farm and event area right next door."
Additionally, Yankton has become a draw for sports tournaments, with families looking to make a mini-vacation around the time spent traveling to the town.
Yankton Helps
Archer said the positive pro-business environment in the Yankton area made it easy to get their business underway. Yankton Area Progressive Growth helped with the introduction and promotion to the Yankton area. The City Parks Department provided material to promote the new water park. They also were able to team up in a promotion partnership with local businesses like Ace Hardware and The Lewis & Clark Meat Lodge, who assisted in several vacation shows and giveaways.
"I think the best attribute for Yankton is opportunity, with many volunteers, development groups and business individuals helping each other,," said Archer.
While the Archers are currently focused on getting the vacation home business off the ground, they also have an eye on the future.
"There is huge demand and opportunity in workforce housing and I would love to help contribute to the solution," he said. "Yankton is growing and that growth is helping the community as a whole."
More Topics
South Dakota winters may be long, but they only offer more reason to celebrate the growth experienced in spring! This May is an excellent time to recognize and draw a focus to the business growth activities by Yankton Area Progressive Growth and the small businesses it seeks to assist. Th...
The Yankton Area Chamber of Commerce, Yankton Area Progressive Growth and the Convention & Visitors Bureau hosted an informational session regarding the proposed merger between the organizations. The learning session from April 19 is available to view in its entirety on youtube
The American Rescue Plan Act established the Restaurant Revitalization Fund (RRF) to provide funding to help restaurants and other eligible businesses keep their doors open. This program will provide restaurants with funding equal to their pandemic-related revenue loss up to $10 million per business and no more than $5 millio...