Why Companies Should Onshore in the Yankton Area
For the past six months, companies across the United States have experienced supply chain disruptions and delayed product deliveries due to the COVID-19 crisis. One contributing factor is the decades-long trend of companies offshoring manufacturing operations overseas in order to save costs. Therefore, now is the perfect time to reverse that trend and begin onshoring in South Dakota. Specifically, the Yankton area is uniquely positioned to support onshoring and to be a home to established companies or those onshoring for the first time.
The current difficulties stretch across all industries. With 60% of U.S. manufacturing companies surveyed by Thomas reporting COVID-19 business disruptions, this is a widespread issue impacting virtually all industries. Onshoring is the logical solution to reducing the risk of future disruptions and delays, at least in part. Though companies may not be looking to move their entire operations back to the United States, opening U.S. manufacturing facilities as part of their global operations certainly is. In addition to companies onshoring directly, 28% of suppliers surveyed reported that they are seeking domestic sources. This will create expansion opportunities for current U.S. manufacturers. In that scenario, Yankton and the surrounding area can offer a community of resources available to help businesses thrive, a strong tax climate making it easier for businesses to open and operate, and a diverse, strong and younger workforce moving into the area, including many workers who can train-up in their skills for different jobs.
In a Business-Friendly State
One of the greatest factors benefiting businesses in Yankton is the fact it is part of the South Dakota business community. South Dakota has limited the taxes and costs impacting businesses, which allow them to keep more revenue, reinvest in their own growth and maintain a competitive edge. There are no corporate income, personal income, personal property, business inventory, inheritance or estate taxes in South Dakota. One reflection of that is, since 2000, South Dakota's business sector has grown 136.6%, the 6th highest growth rate in the nation. And South Dakota has a talented, dedicated workforce, which in 2019, led U.S. News & World Report to rank South Dakota 8th of states with the Best Labor Participation Rate.
Why Companies Should Onshore in the Yankton Area
There are many reasons businesses should seek out Yankton as an area to onshore their company or supply chain partners.
Location
Located in southeastern South Dakota along the Missouri River, Yankton has many advantages that come with being in the center of the United States. State Highway 50 intersects U.S. Highway 81 in Yankton, providing access to multiple transportation routes nearby, such as Interstate 90 to the north, and Interstate 80 and Interstate 29 to the east. BNSF provides rail service to area industry and agriculture. Four airports providing access to major cities across the country are only an hour to three hours away, in Sioux Falls, Sioux City, Omaha or Lincoln.
Available Commercial Sites
Yankton has many commercial sites ready for development. Napa Junction is Yankton's newest site with lots available ranging from 5.7 to 84.3 acres zoned for Agricultural and Industrial. It is classified as an Opportunity Zone and has rail infrastructure in place. For those seeking a site with more infrastructure in place, the Northside Retail Property in Yankton has 8 outlets available ranging from 1.17 to 11.22 acres in a commercially-zoned 47 acre area with utilities in place. And Yankton also has an excellent supply of buildings available or would consider building one to suit your needs.
Workforce
Yankton has a knowledgeable, hard-working and committed workforce, including those from Yankton's Mount Marty University or nearby Vermillion's University of South Dakota with a wide range of undergraduate and graduate programs. Yankton is also home to several technical skills programs from the Yankton Rural Area Health Education Center, Regional Technical Education Center and Avera Education and Staffing Solutions.
Reasons to Onshore Now
COVID-19 has demonstrated the scope and scale of the impact a global pandemic can make, but it's not the only disaster that can disrupt supply chains. Environmental factors are another one. The world has suffered an increase in severe hurricanes, earthquakes, fires, etc. - all things that are unpredictable and cannot be controlled. Unfortunately, many of the same countries where U.S. companies have manufacturing operations have been hardest hit by these disasters and their infrastructure is not secure enough to withstand them. For example, the 2001 earthquake and tsunami in Japan and floods in Thailand had crippling effects on the electronics and automotive manufacturing sectors. Put simply - the global supply chain is fragile. Businesses who want to protect themselves must onshore at least part of their operations to protect their interests.
We Can Help
The process of finding a site, obtaining permits, constructing a facility, hiring and training a workforce may seem daunting. Yankton Area Progressive Growth understands and is here to help. If onshoring is part of your business protection strategy, we can provide assistance throughout the entire process. Contact us to learn more.
Resources and Further Reading
https://www.thomasnet.com/insights/60-of-u-s-manufacturers-say-business-has-been-impacted-by-coronavirus/
https://knowledge-leader.colliers.com/bret_swango/covid-19-the-great-accelerator-of-onshoring-part-1/
More Topics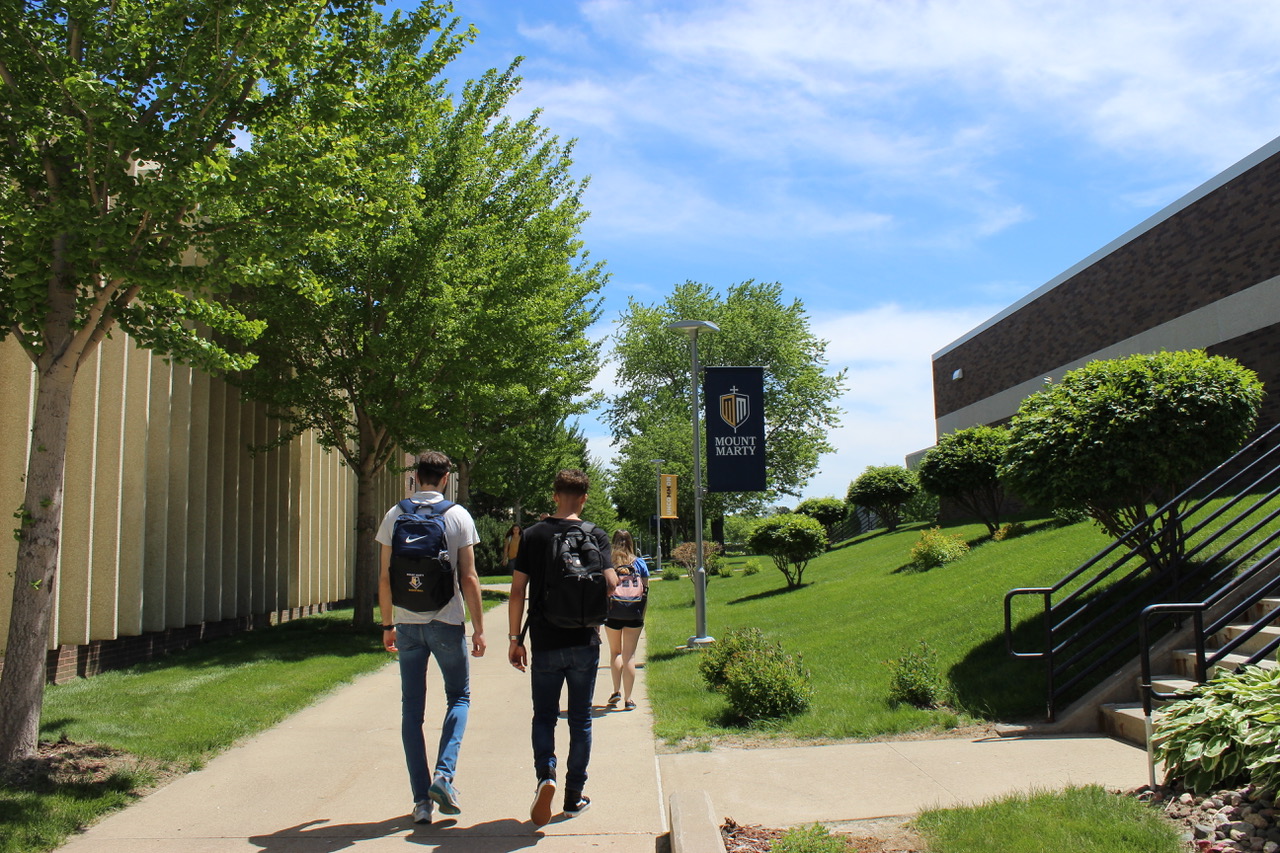 Students across the country will soon head to colleges and universities in an atmosphere of uncertainty due to the COVID-19 crisis. Those heading to Yankton, South Dakota, know one certainty however: they will be attending Mount Marty University. The name change from a college to a university officially occurred thi...
Yankton Area Chamber of Commerce, Yankton Area Progressive Growth/Greater Yankton Living and Visit Yankton are working more diligently than ever to serve our community during this time of COVID-19 prevention. We have created a landing page with local guidelines and valuable updates to help you sift through the large amount of information that exists surrounding th...
We are asking all local employers for help in understanding our regional workforce force needs as we focus on the 2nd half of 2020. Please take a few minutes to complete the following SHORT survey that looks BACK 0-60 days and looks AHEAD 0-60 days. https://www.surveymonkey.com/r/YC3K3GQ